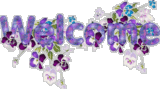 My website is closed for purchases until July 30th. I need to finish shearing and re-stock.
I'm sorry for any inconvenience.
I have 4 goats for sale...you can see 3 of them on my Angora goats page.
Email me for more photos and more information on any of them.
COMING SOON!
I love photography and taking pictures of my goats. I will soon have my designs and photography on products through www.CafePress.com.
I'm in the process of building my Cafe Press shop and product base now. So keep checking back! I'll post the link as soon as it's ready!
Update 6-9-14
I have several colors in stock of natural colors of mohair.
I'm shearing goats now so some new stock soon!
Please contact me for more colors I do not have listed yet.
~~~~~~~~~~~~~~~~~~~~~~~~~~~~~~~~~~~~~~~~~
SHIPPING UPDATE: 6-1-2014
Items will be sent out as soon as possible but now that summer is here I have lots to do with the goats, especially until we're done shearing.
It will take up to possible 7 business days to get your items in the mail, regardless of how you have them shipped. I just can't afford to run to town every day and our mail comes about 10:00 - 10:15 a.m. I can't always make it because we shear in the mornings before it gets too hot. So I'm mailing when I go to town once a week.
PLEASE keep this in mind when purchasing. THIS IS TEMPORARY until I get all of the goats sheared. I should have them all done by the end of July.
CUSTOM ORDER UPDATE:
I am still running about 2 weeks behind on my custom order list, but I'm almost caught up.
JULY, AUGUST and SEPTEMBER are now full for custom orders.
Some of my mohair will be at the Seattle Blythe Con August 2nd.
So if you're going to be there be sure to visit "BLYTHE LABORATORY" table to grab some of my mohair! I will have some of the new natural colors from this Spring shearing and some dyed colors.
She will also have some rooted Blythe scalps with my mohair.
No Suri Alpaca for sale at this time.

Feel free to read my blog! On the bottom left side "enter blog". I try to keep it up to date as much as possible, but I've been so busy sometimes I forget. Also, I have a forum in case anyone has any questions, to share info, to dolly chit chat, etc.
Also, I have a classified ads section attached to my blog that I can post items you may have for sale
~~~~~doll related items only please~~~~~


I've added a separate page for my Angora goats for you to look at so you can see where all this beautiful mohair comes from. Feel free to take a peek!
****PLEASE READ****
My Angora goats are NOT HARMED IN ANY WAY to get this beautiful fiber. They are sheared....get a hair cut like we do. I NEVER EVER kill or butcher ANY of my goats for the hide and NEVER have and NEVER will.
I have 23 goats I shear for their hair and they are ALL my family. It is very very hurtful and insulting to think someone would assume these animals are abused to get their hair.






COMBED READY TO USE:





I specialize in mostly natural colors of Angora mohair on my website, but will occasionally have dyed mohair for sale that is prepared. You are always welcome to place an order for dyed mohair and as always, custom orders for any amount of natural colors as well. I will provide a list of all the different dye colors I have in stock upon request. I do have the human hair colors listed on the custom order info page.





BULK DYED UNCOMBED:





I also do custom orders for bulk dyed shorter Angora mohair when I have it in stock.





Please feel free to contact me through the contact page or you can also notify me through my etsy shop.



www.mohairhouse.etsy.com

(combed & bulk)






Thank you so much for your patience through this transition.