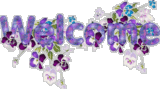 SPECIAL MESSAGE:
I am seriously thinking about making my site strictly an informational site and for requesting custom orders only.
My reason being, I'm paying for the this website, it's not free. I'm not selling enough on here to make it worth while paying for. I'm trying to get etsy people to come here instead, but everyone is so used to etsy it's hard for them to change and this I understand. I also have etsy selling fees and the Paypal fees for payments and it all adds up.
It will be a little while before I make the change, but ANY input from anyone is MUCH appreciated.
The competition is getting very stiff so I can't afford to not have enough sales and still pay extra fees. I have 23 goats to feed and I'm barely making it work right now.
People undercutting prices with copies of my original work is hurting my business. But, this happens.
I try to always have the best mohair possible, as I mention below, I've selectively bought and bred my goats for this.
Thanks so much for your support!
I have 3 goats for sale...you can see them on my Angora goats page.
Email me for more photos and more information on any of them.
COMING SOON!
I love photography and taking pictures of my goats. I will soon have my designs and photography on products through www.CafePress.com.
I'm in the process of building my Cafe Press shop and product base now. So keep checking back! I'll post the link as soon as it's ready!
Update 6-9-14
I have several colors in stock of natural colors of mohair.
Please contact me for more colors I do not have listed yet.
~~~~~~~~~~~~~~~~~~~~~~~~~~~~~~~~~~~~~~~~~
CUSTOM ORDER UPDATE:
I am still running about 1 week behind on my custom order list, but I'm almost caught up.
OCTOBER is now full for custom orders. I have 3 spots open for November.
Filling fast! Get your spot saved!
No Suri Alpaca for sale at this time.

Feel free to read my blog! On the bottom left side "enter blog". I try to keep it up to date as much as possible, but I've been so busy sometimes I forget. Also, I have a forum in case anyone has any questions, to share info, to dolly chit chat, etc.
Also, I have a classified ads section attached to my blog that I can post items you may have for sale
~~~~~doll related items only please~~~~~


I've added a separate page for my Angora goats for you to look at so you can see where all this beautiful mohair comes from. Feel free to take a peek!
****PLEASE READ****
My Angora goats are NOT HARMED IN ANY WAY to get this beautiful fiber. They are sheared....get a hair cut like we do. I NEVER EVER kill or butcher ANY of my goats for the hide and NEVER have and NEVER will.
I have 23 goats I shear for their hair and they are ALL my family. It is very very hurtful and insulting to think someone would assume my animals are abused to get their hair.






COMBED READY TO USE:





I specialize in mostly natural colors of Angora mohair on my website and in my etsy shop, but will occasionally have dyed mohair for sale that is prepared and ready to use. I mostly take custom orders for dyed mohair and as always, custom orders for any amount of natural colors as well. I will provide a list of all the different dye colors I have in stock upon request. I do have the human hair colors listed on the custom order info page.


I specialize mostly in the longer lengths of mohair. I do occasionally list shorter hair when I have it in stock. I shear my goats every 9-12 months to have long mohair for doll artists.
I feel that specializing in a certain area I have a much better product for you because this is where the time is spent. Just like a specialty shop has the best products because that item is the most concentrated on instead of trying to have a bunch of different items. This is why I only do mohair and no Alpaca anymore. I only do the short Alpaca I have left until it's gone.
I ONLY process mohair because it is the best fiber you can use on your dolls as far as silky softness, shine, and durability. You can also style it just like human hair. It is the closest fiber you will find that is similar to human hair.



BULK DYED UNCOMBED:





I also do custom orders for bulk dyed shorter Angora mohair when I have it in stock.




Please feel free to contact me through the contact page or you can also notify me through my etsy shop.



www.mohairhouse.etsy.com

(combed & bulk)



WASHED UN-COMBED MOHAIR LOCKS

I also now sell lots of washed un-combed mohair locks. Save some money by doing it yourself.
With the economy these days people are learning to do it themselves so I've started selling more washed locks.
Feel free to ask any questions you may have about doing your own locks. I only teach if you've bought the locks from me.

SAMPLE LOCKS

I will gladly send you sample locks of natural mohair. I used to send them free of charge, but now I need to start charging for them.
It takes time to comb them, bundle them, and tag them and makes lists of each and what they are.
They will be $1.00 per sample plus the shipping charge to send them to you.
I've sent many samples to people and then don't hear back from them, but yet they keep the samples and don't buy any mohair.
hmmmmm.....I'm getting the picture here...finally! lol!
The amount I send is usually enough to do a couple reborns or a doll scalp, so, no more free samples...sorry!


I process all my mohair myself from raw to the finished product. I guarantee my angora mohair 100%. I'm very proud to say that most of the angora mohair I sell comes from my own angora goats. I have been raising my own Angora goats now for about 8 years and I breed for color, lock formation, natural luster, and softness. I occasionally buy some if it's a color I don't have in my herd.

All of the goats I have purchased to start my herd come from champion show bloodlines, so I have tried to pick the best and continue breeding for the best possible hair .

All of the mohair I process is preconditioned and conditioned again at the end of processing. This does not make the finished mohair any heavier using conditioner. It saves and puts back the natural luster and soft texture of the hair.

I normally sell 1/2 ounce (14 gr), or 1 ounce (28 gr) size packages. If you would like to have a smaller amount, or, a larger amount, I am happy to prepare custom orders to fit your individual needs for your special project. I sell to many doll artists from all over the world who create reborn babies, Blythe dolls, horses, troll repair, fairies, etc.
Thanks so much for stopping in!