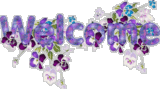 I have 4 goats for sale...you can see 3 of them on my Angora goats page.
Email me for more photos and more information on any of them.
COMING SOON!
I love photography and taking pictures of my goats. I will soon have my designs and photography on products through www.CafePress.com.
I'm in the process of building my Cafe Press shop and product base now. So keep checking back! I'll post the link as soon as it's ready!
Update 6-9-14
I have several colors in stock of natural colors of mohair.
I'm done shearing my goats now so some new stock soon!
Please contact me for more colors I do not have listed yet.
~~~~~~~~~~~~~~~~~~~~~~~~~~~~~~~~~~~~~~~~~
SHIPPING UPDATE: 8-28-2014
Those of you who have purchased the weekend of 8-17-2014. I apologize for not getting your items to you yet. I had a little disaster in my work space. The carpet floor and the big table where I work got completely flooded from a line coming loose on our swamp cooler which blew in all the water that was coming into the cooler. All the bundles of hair for my website got completely soaked and ones that had already been packaged ready to send. The tissue paper stuck to the locks, hair got soaked, bags of hair got soaked. I had to completely take all the locks apart and re-comb all of them and re-condition them. My main business computer also got ruined which had all of my business pictures of hair, my goats, everything gone.
Please be patient, I'm almost done with the mess.
Thanks so much!
CUSTOM ORDER UPDATE:
I am still running about 1 week behind on my custom order list, but I'm almost caught up.
AUGUST and SEPTEMBER are now full for custom orders. I have 3 spots open for October.
Filling fast! Get your spot saved!
No Suri Alpaca for sale at this time.

Feel free to read my blog! On the bottom left side "enter blog". I try to keep it up to date as much as possible, but I've been so busy sometimes I forget. Also, I have a forum in case anyone has any questions, to share info, to dolly chit chat, etc.
Also, I have a classified ads section attached to my blog that I can post items you may have for sale
~~~~~doll related items only please~~~~~


I've added a separate page for my Angora goats for you to look at so you can see where all this beautiful mohair comes from. Feel free to take a peek!
****PLEASE READ****
My Angora goats are NOT HARMED IN ANY WAY to get this beautiful fiber. They are sheared....get a hair cut like we do. I NEVER EVER kill or butcher ANY of my goats for the hide and NEVER have and NEVER will.
I have 23 goats I shear for their hair and they are ALL my family. It is very very hurtful and insulting to think someone would assume these animals are abused to get their hair.






COMBED READY TO USE:





I specialize in mostly natural colors of Angora mohair on my website, but will occasionally have dyed mohair for sale that is prepared. You are always welcome to place an order for dyed mohair and as always, custom orders for any amount of natural colors as well. I will provide a list of all the different dye colors I have in stock upon request. I do have the human hair colors listed on the custom order info page.





BULK DYED UNCOMBED:





I also do custom orders for bulk dyed shorter Angora mohair when I have it in stock.





Please feel free to contact me through the contact page or you can also notify me through my etsy shop.



www.mohairhouse.etsy.com

(combed & bulk)






Thank you so much for your patience through this transition.